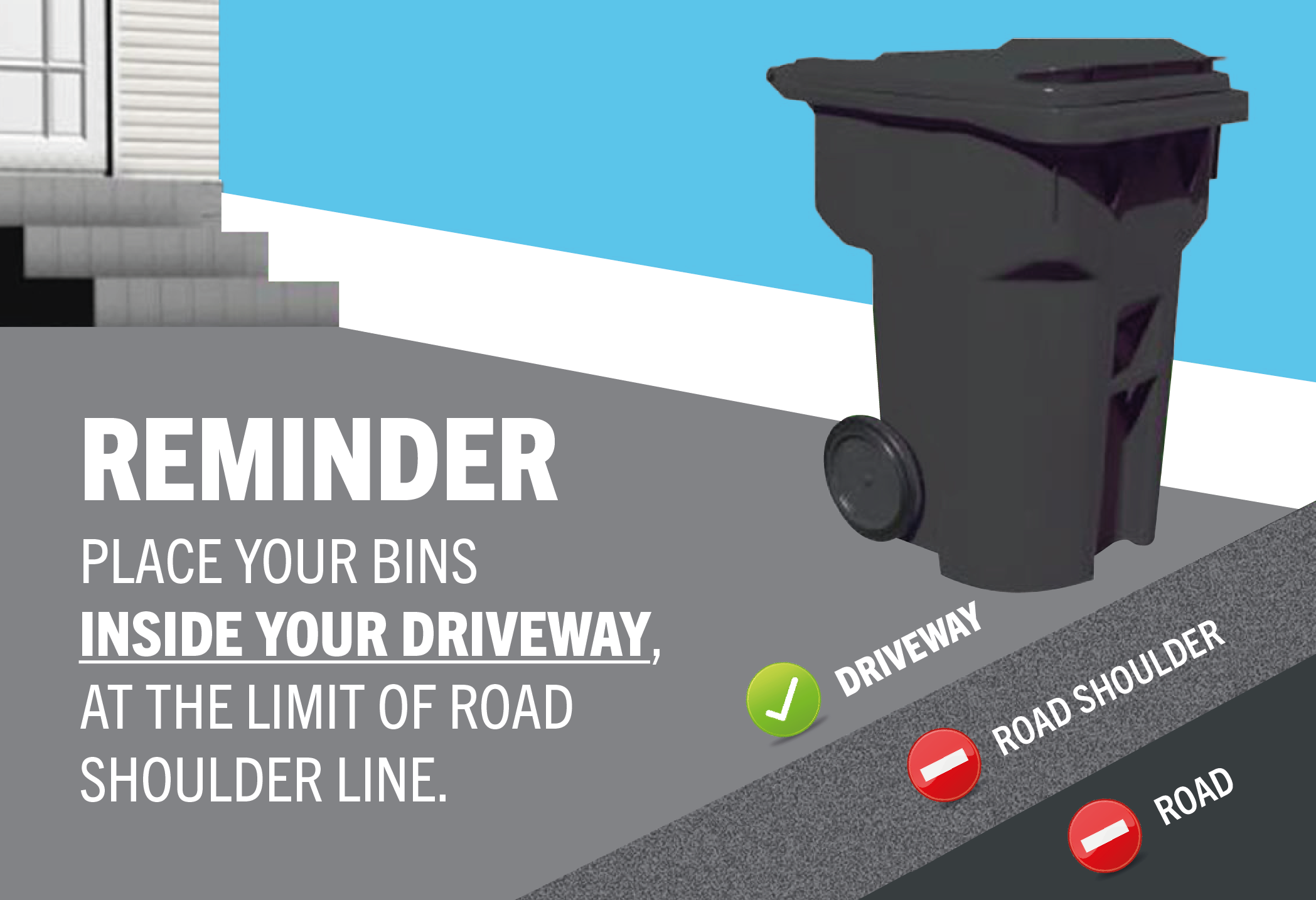 You may buy blue bins for recyclables and black bins for garbage, in 360-liter format, through the municipality.  They are delivered directly to your home. The purchase cost includes delivery.
Brown bins for compostable material are provided free of charge but remain municipal property.  The municipality picks up a maximum of one (1) black bin (garbage) per home and a maximum of two brown bins (compost) and two blue bins (recycling).
---

One black bin per unit

In the Canton of Hatley, each accommodation is limited, in the basic service, to a black bin (ultimate waste). Additional black bins will be billed at the current rate.